Blog
February 18, 2021 3:17 PM Mountain Standard Time
Aevum Air Five | Mr. Ovidiu Mihai
Chief Engineer of Ravn X Rocket Vehicles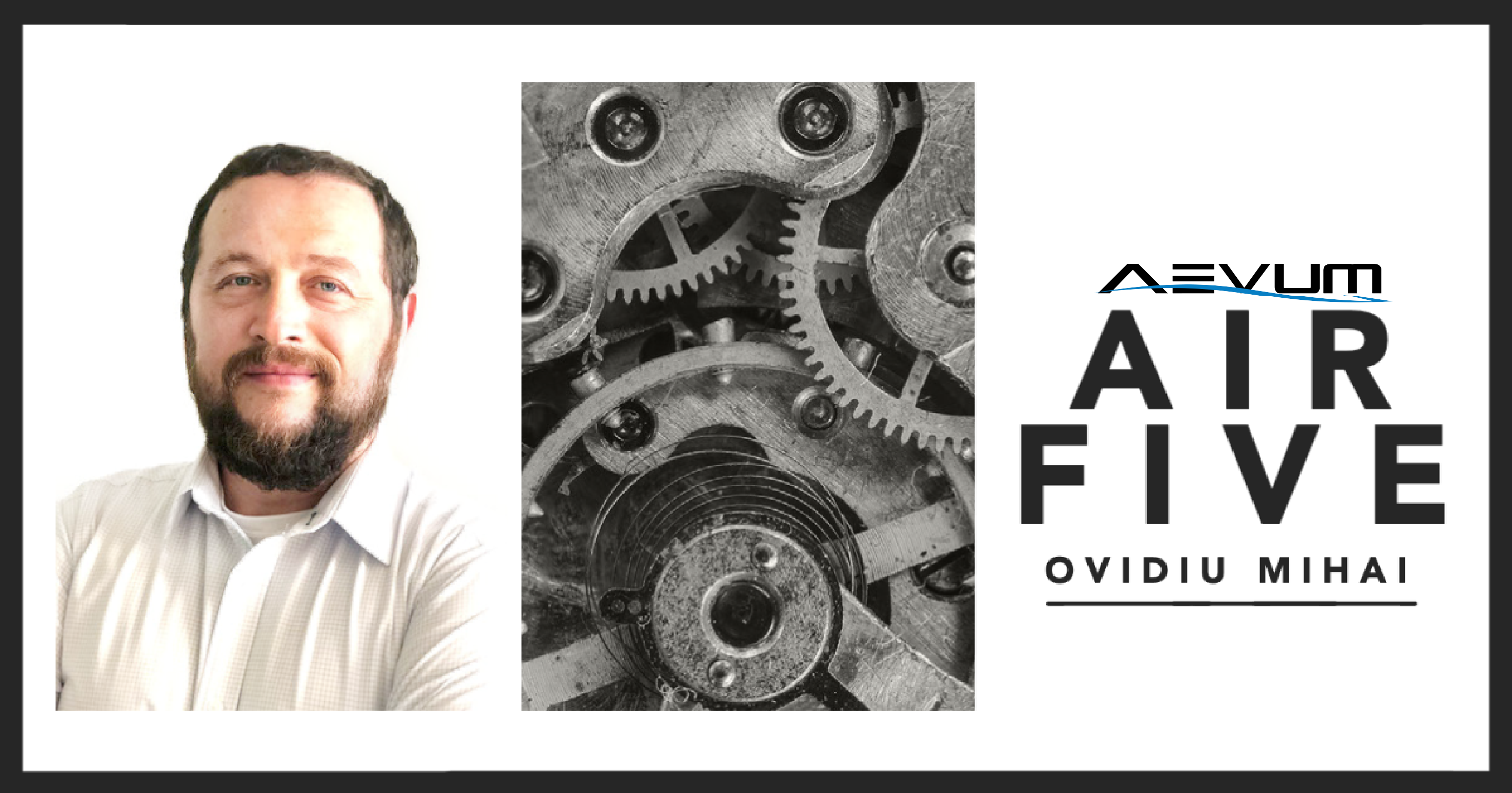 Mr. Ovidiu Mihai, Chief Engineer of Ravn X Rocket Vehicles
Our Chief Engineer of Ravn X Rocket Vehicles, Mr. Ovidiu Mihai, is recognized as one of the world's foremost experts in rocket development. He leads the Expendable Rocket Vehicles (ERV) team overseeing the design, development, launch, and maintenance of our Ravn X autonomous launch vehicles (AuLVs), namely stages two and three.
With over 18 years in the industry, Ovidiu has helped build and scale aerospace companies including Vulcan, Stratolaunch, Astra, Firefly, and Virgin Galactic. He considers himself lucky to have worked in numerous environments where he could blend his personality and skillset across a wide variety of work cultures and engineering capabilities.
"Having built components that have met flight requirements has not only allowed me to learn but also grow as an accomplished engineer. I've been fortunate to see my work come to fruition. From liquid propulsion engines to pressurized and unpressurized structures, to the payload fairing, I've covered every segment of rocket development from design, through analysis, testing, and manufacturing all the way to launch. I'm comfortable starting from a clean sheet - a brand new design - and bringing it all the way to the launch pad. Above everything else, I've learned the value of working in a great team, where each team member is allowed to voice and bring their ideas forward." – Ovidiu Mihai
Ovidiu has always led cutting-edge launch vehicle development programs and engineering teams, encouraging his fellow engineers to think outside of the box. Under his direction, our ERV team is characterized by a collaborative attitude and a strong work ethic. He also plays a mean game of ping pong!
About Aevum Air Five
Aevum Air Fives recognize exemplary members of the Aevum team.
Contact
Aevum Media Team
media@aevum.us